Guidance for Safe Reopening of Your Business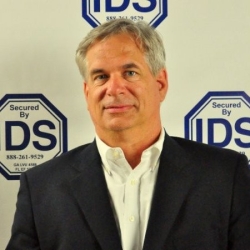 Latest posts by Jay Lassiter
(see all)
Sooner or later (hopefully sooner), all workplaces will be able to safely reopen permanently after this challenging time. But in the meantime, business owners are beleaguered with questions like:
How can my company get in the right shape to reopen?
How do I decide who is coming back to work and when?
How can I facilitate social distancing at the workplace?
Here's some guidance that might help.
Prepare for Building Readiness
If your building has been unoccupied for the last few months, there may be some preparation necessary. To carry out this legwork, it's best to have building operations and information technology staff begin first. They can make sure all security technology, computer networks and devices are working properly before the rest of the employees come back.
Phase in the Remaining Workforce 
Even after the operations staff has the building ready, many experts are saying that employees need to come back to worksites in phases. Depending on the footprint of your facility, you may wish to begin with no more than 30% of your employees at first. In a rolling group model, the population total remains controlled and constant, but specific individuals vary from day to day depending on their positions or shifts. This is one model to consider as you begin to phase back in your workforce.
Control Building Access 
Once employees are back in, you'll need to implement limited visitor protocol. Remember that visitor numbers should be factored into the total density count of your building. To help with this, consider using a cloud-based visitor management system (ask us for details).
And just as you will be screening employees before they come back to work, you can and should screen visitors as they enter. Here are some visitor questions to help you control access to your building:
Have you traveled to a high-risk area in the past 30 days?
Have you come into contact with anyone who recently traveled to a high-risk area?
Are you showing any symptoms of infection now, or have you in the past 14 days?
For some businesses, the screening process could also include a temperature check (especially if dictated by state or local government). Of course, an electronic access control system can also supplement these efforts. If you're interested in an electronic access management tool, ask us for more information.
Business owners have a responsibility to make sure their reopening is safe and compliant. To speak with a security expert about electronic solutions that can help, call IDS Alarm Services. We will be glad to speak with you.
About IDS Alarm Services, Inc.
As an experienced security integrator, IDS Alarm Services, Inc. has served clients in the Southeast U.S. since 1990. Their innovative product offerings include Access Control, Fire Alarms, Network Wiring, Security Systems, and Video Surveillance. Contact us today if you have any questions about adding security or fire alarm systems to your property.