Every year fire departments in the United States respond to approximately 3,520 structure fires in motels and hotels. While they make up a small percent of overall structure fires in the nation, that's still a significant number and costs millions of dollars in property damage. So, hotel and motel fire alarms and maintenance are critical because of the large numbers of people staying on these properties.
Fire Alarms
Every hotel is unique, so it's important to contact a professional security integrator that specializes in fire alarms for commercial businesses. They'll be able to design a customized fire protection solution that's code compliant for the area of the motel or hotel's location. Plus, their experience in commercial businesses means that they've created and installed systems for hotels of all sizes and addressed the unique issues each property has.
An integrator such as IDS Alarm Services, Inc. makes the process easy by completing the engineering as well as submittals for developers, architects, owners, contractors, and more. All projects have a dedicated Foreman who collaborates with all the other project personnel.
Service and Maintenance
The security integrator's job doesn't stop after installation. It's an ongoing partnership that involves service and maintenance of the system and testing and inspections. Commercial fire alarm systems require routine servicing and maintenance for them to perform correctly and protect people and assets on the property as well as comply with local ordinances.
Over time dirt, dust, and other contaminants cause problems with smoke detectors. Remodeling, improper maintenance, and vandalism also damage fire alarm equipment. Maintenance and testing find these defects and damages so that the alarm system continues to protect employees, guests, and hotel assets.
Systems five years and under require less maintenance. Some problems may be from environmental factors such as voltage gradients or improper grounding.  Alarm systems five to ten years old often breakdown from normal environmental factors. Factors such as humidity, temperature, and voltage fluctuation can cause nuisance alarm problems or complete system failure.
Systems older than this can still protect life and property, but they need close attention with routine maintenance. If the alarm system has a history of little to no maintenance, improper monitoring and component failure will likely occur. Once systems began to reach 20 years and more, they are usually beyond their life expectancy but can still work if tested and inspected by professional integrators.
It's probably a good time to replace the system. A new fire alarm system for hotels and motels may be expensive, but it's less expensive than the damage and casualties that result from a structure fire.
Whether you need a new system or want an experienced integrator to upkeep maintenance, servicing, testing, and inspections, contact IDS for a customized fire protection plan for your motel or hotel.
ABOUT IDS Alarm Services, Inc.
As an experienced security integrator, IDS Alarm Services, Inc. has served clients in the Southeast U.S. since 1990. Their innovative product offerings include Access Control, Fire Alarms, Network Wiring, Security Systems, and Video Surveillance. Contact us today if you have any questions about adding security or fire alarm systems to your property.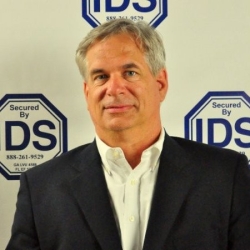 Latest posts by Jay Lassiter
(see all)