The security environment in schools today can be perilous. Unfortunately, no school is immune to the danger that threatens our society today.
A variety of situations could present at any time, including active shooter scenarios, medical emergencies, and natural disasters. Student administrators, faculty, and staff must be prepared to deal with any security issue that arises. Here are some components that you should create and implement immediately.
Conduct Live Role Playing and Exercises
Coordinate exercises with local law enforcement or campus security and other first responders to have regular practice drills that include live role-playing such as active shooter scenarios. Training students, faculty, and staff to respond efficiently and safely to threats can save lives. Routine practice engraves the proper way to handle these situations in the minds of the training participants and helps reduce panic when violent incidents occur.
Afterward, participants should be able to identify dangerous situations and know how to respond to them. Work with law enforcement instead of hampering their ability to bring the incident under control.
Train Faculty How to Use Equipment
If your institution installs new security equipment, it is critical to train faculty and administrators on how to use it. Hold in-service training days for staff and faculty to teach them about equipment such as video surveillance, alarms, and access control systems and how to utilize it. The perfect time to train employees is during equipment upgrades. Your security integrator can assist with setting up this valuable training.
Create a Team to Assess Threats
Threat assessment teams are excellent tools to evaluate threats by allowing them to share ideas, information, concerns, and experiences rapidly when potential threats are identified. The United States Department of Education and the U. S. Secret Service published a threat assessment guide to help schools and universities prepare for threats and attacks against them.
ABOUT IDS Alarm Services, Inc.
As an experience security integrator, IDS Alarm Services, Inc. has served clients in the Southeast U.S. since 1990. Their innovative product offerings include Access Control, Fire Alarms, Network Wiring, Security Systems, and Video Surveillance. Contact us today if you have any questions about adding security or fire alarm systems to your property.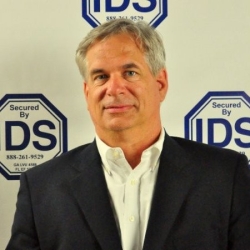 Latest posts by Jay Lassiter
(see all)