If traditional security systems are your first line of defense, then access control adds an extra layer, preventing physical security breaches and securing your property. Outdated security systems put your business at a higher risk of security breaches and internal misuse. But how do you know when the time is right to upgrade your security system? Here are some signs, so you know when it's time.
Evidence Shows that You Should Be Concerned About Security Threats
Security administrators and managers sometimes see signs that lead them to realize that your security system is out of date. That means it's time to upgrade your access control before a security breach occurs.
No one wants to fall victim to a security threat, but if your business experiences a security breach, it's important to look at your security system to determine what happened. Investigating the cause will help you decide what parts of your access control and other elements of the overall system you need to upgrade.
Your Business Still Uses Traditional Locks and Keys or RFID Cards
If you still use traditional locks and keys, it's time to upgrade your security system. But don't think that just because you have an access control system that you're safe. Criminals can hack RFID (radio frequency identification) cards easily by purchasing a copying device on eBay. The older your system, the easier it is to hack.
The next generation in access control is mobile-based, making it a convenient option. Users don't need to fumble with or lose keys; they simply hold up their phones. Mobile credentials can also work for external gates, making it easy to access your property.
Plus, you can operate and manage your access control system remotely. The system is easy to use and relatively inexpensive to upgrade by installing new card readers. Revoke or change access for employees any time, or unlock doors even if you're not on-site.
You Haven't Upgraded to the Cloud Yet
Traditional access control systems can't offer you the security that cloud-based ones do. Cloud-based systems protect the software that runs your access control by placing it on an encrypted remote server that connects to your business over the internet. They also save you money by reducing maintenance costs and making it easy to scale as your business grows. Cloud-based access control also integrates easily and provides maximum availability.
These are just a few clues that you may need to upgrade your access control and security system. For more information about updating your access control system, contact IDS Alarm Services.
ABOUT IDS Alarm Services, Inc.
As an experienced security integrator, IDS Alarm Services, Inc. has served clients in the Southeast U.S. since 1990. Their innovative product offerings include Access Control, Fire Alarms, Network Wiring, Security Systems, and Video Surveillance. Contact us today if you have any questions about adding security or fire alarm systems to your property.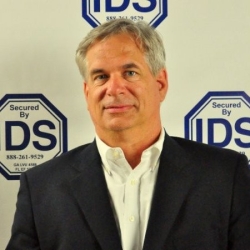 Latest posts by Jay Lassiter
(see all)