Apartment and condo complexes have unique security needs. Security is a critical concern because tenants move in and out, and visitor traffic is high. It should be the top concern of for complex owners and HOAs. However, security is usually the first thing cut from the budget. Before you cut security from your budget, here are some cost-effective security measures that you can implement.
Access Control
Access control is a vital part of any security system. It integrates well with the current systems you have in place. Access control systems discourage the congregation of non-residents in public spaces designated for tenants of your complex. These spaces include laundry rooms, clubhouses, playgrounds, pools, and other areas containing amenities.
Use access control in the lobby residents use to get to their apartments and condos for an additional layer of security instead of hiring an around the clock doorman. It can also supplement protection provided by on-site security personnel.
Monitored Video Surveillance
Security cameras are excellent deterrents for crime but monitored video surveillance provides even more security. The placement of security cameras is crucial. Install them in common areas around the complex where groups of people gather, such as walking trails, pools, laundry rooms, playgrounds, and more. You should also place them beneath the stairs and in stairwells because many assaults occur in areas like this. Criminals are less likely to act when cameras are watching.
The key to more effective security on your property is a 24/7 monitored camera system. Being able to view video footage of crime on your property is excellent. However, scrolling through hours of footage is tedious and doesn't produce the best results. But a monitored system allows a central station to notify the complex's security and management that a crime in progress is occurring.
24/7 monitoring helps law enforcement and property security intervene and stop crimes as they occur instead of taking reactive measures. Proactive security enforcement prevents more crime than reactionary measures. You want to send a message that your property is secure and that you're tough on crime.
All of these systems work together to enhance the security of your complex. A secure complex gains an excellent reputation for being a safe place to live. It also sends a message to criminals that crime isn't tolerated on your property. In addition to added security, monitored security systems also serve as an early warning system for fires, possibly saving you thousands of dollars in damages and protecting lives.
ABOUT IDS Alarm Services, Inc.
As an experienced security integrator, IDS Alarm Services, Inc. has served clients in the Southeast U.S. since 1990. Their innovative product offerings include Access Control, Fire Alarms, Network Wiring, Security Systems, and Video Surveillance. Contact us today if you have any questions about adding security or fire alarm systems to your property.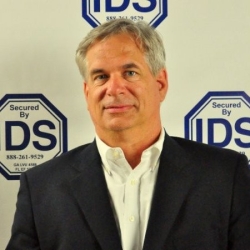 Latest posts by Jay Lassiter
(see all)