When an organization is ready to bring its security up to the most current standards, that should include trading in traditional door locks for electronic access control. But if you're ready to go one step further, there's managed access control. Progressing to managed services means you're no longer responsible for the day-to-day management of your access control system because your security company provides you with a managed hosting solution. That's what we offer here at IDS Alarm Services. Here's what our managed access control services include.
Routine Updates
Every electronic system you own, from your home computer to your commercial access control system, requires routine updates in order to operate properly. Without those updates, the system will begin to malfunction. If your onsite resources are limited for technology updates, then outsourcing this necessary work to your security provider is a smart, cost-efficient business decision. Your system gets the updates it needs, and you aren't burdened with expanding your IT staff to do this important work.
24/7 Monitoring
Like all security technology, installation is only the beginning when it comes to reaping the benefits of access control. Just as your alarms and cameras should be monitored, your access control is far more powerful when it's being monitored. When you take advantage of managed services, you get the maximized benefits of monitoring right away. We monitor your door conditions around the clock, which means you'll be aware of any unsecured entry points on your property. If a door is left open or an authorized person attempts access, you'll know about it and can address it right away.
Informative Reporting
In addition to management and monitoring, our managed access control clients receive regular reports regarding the activity on their systems. By reviewing these reports, you'll never be in the dark about who's coming in the building (and through which entries). You'll know how many access attempts were authorized and denied every month, so you can make more informed security decisions moving forward.
Most importantly, managed access control services help you significantly reduce risks of trespassing, theft and violent crime on your property. To learn more about this valuable service, call IDS Alarm Services today.  
About IDS Alarm Services, Inc.
As an experienced security integrator, IDS Alarm Services, Inc. has served clients in the Southeast U.S. since 1990. Their innovative product offerings include Access Control, Fire Alarms, Network Wiring, Security Systems, and Video Surveillance. Contact us today if you have any questions about adding security or fire alarm systems to your property.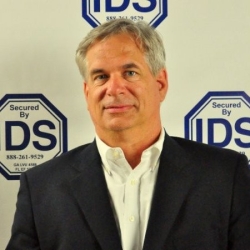 Latest posts by Jay Lassiter
(see all)