Every business owner wants to safeguard their property and protect employees, visitors, and assets. But if you think your old legacy security system is secure, think again. Advanced security technology doesn't just offer top-notch protection; it adds convenience so you can run your business, no matter how many sites, efficiently. Here's how a smart security system can help.
It Never Takes a Day Off
An intelligent business security system is always working to secure your business and make it safer for customers and employees. Your old security system is great at responding to break-ins, but it's not proactive.
A smart security system proactively protects your business with sensors that work around the clock to gather data and detect suspicious activity. If you forget to arm the alarm, it can lock the business and arm itself. Now that's proactive protection.
And the data it gathers from everyday activities just makes it even smarter because it can understand the different types of activity associated with your business.
Intelligent Video Surveillance Keeps You Informed
New video surveillance systems make it easy to identify suspicious activity and record it. You can set up customized alerts to notify you when abnormal activity outside the norm occurs. You can easily verify what's going on no matter where you are by pulling up live video feeds via the security app.
If you want a notification every time someone opens the store in the morning but not each time customers walk in, your security system knows the difference. You can even install security cameras with HD resolution and night vision so you can see more of what's going on even in the dark.
Smart Security Ensures You're in Control
You have to be onsite to control your old security system, but with an intelligent one, you can control it using the alarm app on your mobile device. Unlock doors and access stored video clips or pull up the live video feeds to see what's going on anytime.
Whether you're onsite or on vacation, you're always in control of your security system.
You may think an intelligent security system is too expensive to invest in, but these smart components fully integrate with your current security products. So, you get top-notch security at an affordable price.
Want more information on how a smart business security system can enhance your company's security? Contact Security Instrument today.
ABOUT IDS Alarm Services, Inc.
As an experienced security integrator, IDS Alarm Services, Inc. has served clients in the Southeast U.S. since 1990. Their innovative product offerings include Access Control, Fire Alarms, Network Wiring, Security Systems, and Video Surveillance. Contact us today if you have any questions about adding security or fire alarm systems to your property.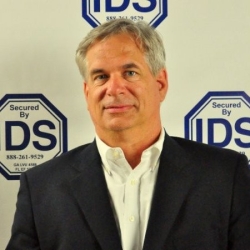 Latest posts by Jay Lassiter
(see all)