A business's automatic fire sprinkler system is one of the most significant components of its fire protection plan. A well-designed sprinkler system expertly installed can reduce injuries, property damage, and death resulting from fire incidents, but only if you maintain it.
The National Fire Prevention Association (NFPA) reported the top reasons that fire sprinkler systems fail to suppress fire in a 2017 report. They are:
Lack of maintenance
Components of the system were damaged.
It was an inappropriate system for the specific fire type.
The water never reached the fire.
Manual intervention
Sprinkler system was shut off
Necessary Elements of Routine Sprinkler Maintenance
Luckily, maintenance of the system is a controllable reason for failure. Before you think about how much regular fire alarm system maintenance will cost, think of the expense of losing your business or worse yet, your employees if you don't properly maintain the system. Here are the three primary elements that you need.
Backflush or Piping Hydrostatic Test of the Fire Department Connection
Per the NFPA, businesses should perform this test every five years on semi-automatic dry and manual standpipe systems. The test includes the piping in the connection for the fire department. These connections are located on the outside of the building and tie into the standpipes and automatic sprinklers inside.
The Fire Department connects to a city or town fire hydrant and then runs a hose from the truck to the building's outside connection. This connection increases the water pressure in the standpipes and water sprinkler system inside of the building. These systems often get cluttered with litter and debris so a fire alarm maintenance professional will disassemble the system and reverse the valves to backflush the pipes.
Inspection of Internal Pipes
The NFPA standards also require an inspection of the internal pipes of a business's sprinkler system. Maintenance professionals look for foreign materials, both inorganic and organic in the pipes, to ensure  that nothing obstructs water flow. This test is conducted by removing sprinkler heads or sections of the piping to inspect it with a camera.
Gauge Replacement
The gauges throughout the fire sprinkler system play an essential role in fire suppression. They provide a reading of the installation and static pressure or water supply pressure in the system. Usually, pressure gauges last around 10-15 years. Regular maintenance of the pressure gauges is critical because the inspection and testing process relies on the accuracy of the pressure gauges.
ABOUT IDS Alarm Services, Inc.
Regular maintenance of the fire sprinkler system protects your investment; your business and your employees.  IDS Alarm Services, Inc. has served clients in the Southeast U.S. since 1990. Their innovative product offerings include Access Control, Fire Alarms, Network Wiring, Security Systems, and Video Surveillance. Contact us today if you have any questions about adding security or fire alarm systems to your property.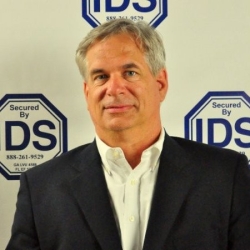 Latest posts by Jay Lassiter
(see all)